BILLYWHITEMUSIC.COM
Composer
Billy White is a prolific composer with a versatile writing style that easily accomodates many genres, including jazz, classical, film & TV, gospel, and many subgenres of rock and pop and electronica. In addition to composing music for film, television, web media, pop and jazz albums, he is currently working on a musical, "Finding Harlem Dawn" with Ano Okera (of "Rent" and other productions). He is also a composer of classical and chamber works.
Click here to visit a Media Library with tracks available for licensing in every genre.
CREDITS
Film:
2010 - Bowling Blind. 48 min Documentary, dir. Marc Cantone
Jury Prize, Best Short, Different From What? Film Festival.
Runner up for Best Short, 2010 Lighthouse International Film Festival.




2008 - 15 MInutes of Fame. Comedy Feature, dir. Jo D Jonz, co-produced by Donald Faison.
Title Theme and music supervision View Trailer:

2007 - More than I could Chew, Comedy Short, Dir. Andrew Vennari
Title Theme

2011 - Last Day Without You. Drama Feature, dir Stefan C. Schaefer.
"ABC Blues". View Trailer:

2009 - Ponies, Drama, short. Dir. Nick Sandow.
Music consulting.

Television:

2010 - Keeping up with the Kardashians - "Fumando",
Produced by Charlie Bethel (aka Captain Planet)
Keyboards

Web:

2009 - The Great Nude/ Sketch Sessions (2008)- Arts. Dir. Jefferey Weiner.
Composed original custom music for 2 webisodes. Click here for website

Musical Directing/Theater:

2011- "Finding Harlem Dawn" book & lyrics by Ano Okera.

2005- "Negritutde", directed by Jo D. Jonz.

2009-2011 St. John;s/New Journey Baptist

Classical/Chamber:

"Cancioncilla del Nino que no Nacio" (words by F.G Lorca)
("Music under Construction": recital by Sylvie Jensen feat. Tania Simoncelli, cello)

Jazz:
"First Things First", LP, 11 original compositions for jazz quintet. Listen here.

Pop/Rock/Soul:

Keyboards: Bilal (Grammy-nominee), Maisha Kai (Grammy-nominee), Taylor Greenwood, Heezbus, BOKU, BK Massive. Performed at House of Blues, Henry Fonda Auditorium, El Rey Theater, Amphitheatre Monmartre.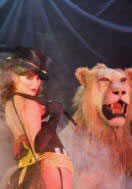 More than I Could Chew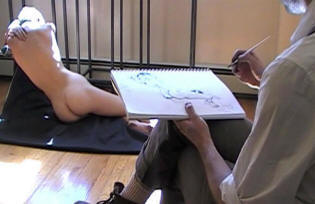 The Great Nude