FILM:
2018 - "WHY ARE YOU HONKING?" YOUTUBE SHORT, DIR. JEFF SEAL WATCH
2011 - LAST DAY WITHOUT YOU. DRAMA FEATURE, DIR STEFAN C. SCHAEFER."ABC BLUES". VIEW TRAILER
2010 - BOWLING BLIND. DOCUMENTARY Short, DIR. MARC CANTONE
( JURY PRIZE, BEST SHORT - DIFFERENT FROM WHAT? FILM FESTIVAL; RUNNER UP FOR BEST SHORT, 2010 LIGHTHOUSE INTERNATIONAL FILM FESTIVAL). WATCH
2009 - PONIES, DRAMA, SHORT. DIR. NICK SANDOW.
(MUSIC CONSULTING)

2008 - 15 MINUTES OF FAME. COMEDY FEATURE, DIR. JO D JONZ, CO-PRODUCED BY DONALD FAISON.
(TITLE THEME AND MUSIC SUPERVISION) VIEW TRAILER

2007 - MORE THAN I COULD CHEW, COMEDY SHORT, DIR. ANDREW VENNARI
(TITLE THEME)

Television:

2010 - KEEPING UP WITH THE KARDASHIANS - "FUMANDO",
PRODUCED BY CHARLIE BETHEL (AKA CAPTAIN PLANET)

WEB:

2012 - BROOKS BROTHERS WEBSITE SUMMER COLLECTION

2009 - The Great Nude/ Sketch Sessions . Dir. Jefferey Weiner.
Composed original custom music for 2 webisodes.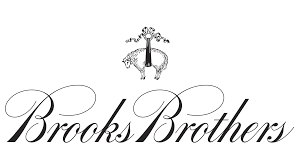 Billy White is a prolific composer with a versatile writing style that easily accommodates many genres. He has composed work for many film and television projects, some of which have won awards at the Lighthouse Film Festival, The Different from What? Festival, and others, as well as nationally syndicated television shows like "Keeping up with the Kardashians" and international brands like Brooks Brothers.
He is also a composer of concert and chamber works.
CREDITS/RESUME